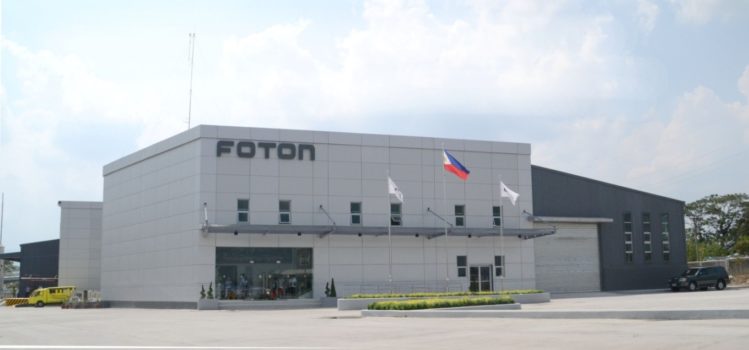 FOTON Philippines is managed by United Asia Automotive Group, Inc. (UAAGI), as the exclusive distributor of FOTON vehicles in the country. FOTON offers a wide range of commercial vehicles which includes passenger vehicles, light, medium, and heavy duty trucks, agricultural and heavy machinery.
In line with its goal to becoming a full-fledged global brand, FOTON has partnered with world-renowned automotive component brands and corporations the most notable of which are the joint ventures with CUMMINS, USA, for the manufacture and supply of diesel power plants for FOTN's passenger vehicles and trucks; and with Daimler AG for design and technology. FOTON also has partnerships with automotive firms such as Lotus, Eaton, Motorola, Bosch, DANA, GETRAG, among many others.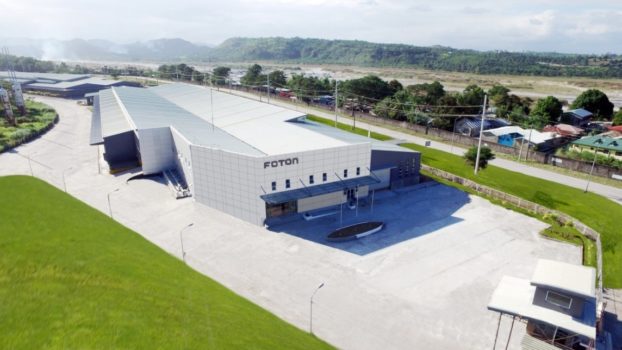 Ten years after its incorporation in the country, FOTON Philippines continues its expansion, having opened an assembly facility that spans 11 hectares in the heart of Clark Freeport Zone; the same now serves as the source of locally-assembled passenger and commercial vehicles.
FOTON Philippines aims to assist in improving the Philippine economy by establishing an ISO-certified assembly facility for its line of commercial vehicles by employing a sizable workforce of Filipino engineers and technical personnel. These vehicles are to be marketed locally and imported to the ASEAN region by utilizing the Philippines as its strategic export hub.

FOTON Philippines' team of leaders and highly-trained professionals are united to make FOTON the premier commercial vehicle brand in the Philippines, an industry leader in providing first rate products and services. They aspire to achieve this by putting their customers at the forefront of their business and exceeding their expectations.

FOTON has also collaborated with renowned Cummins USA – one of the world's leading manufacturers of diesel engines. Cummins powerplants provide FOTON vehicles with efficient power, at emission levels consistent with the latest requirement set by Philippine Transportation agencies.
Manifesting more of FOTON's success is the growing number of its dealerships nationwide. Strategically located in key cities within Luzon, Visayas and Mindanao, FOTON continuously provides business solutions through its wide array of products and services.
With 23 dealerships, and more on the way, FOTON is aligned with national goals in sustaining economic growth, providing quality passenger and commercial vehicles to Filipino families and businesses throughout the Philippines.

FOTON shows its commitment to provide rewarding customer satisfaction by the virtue of its aftersales programs under FOTON Total Care.  Through this facility, along with FOTON Genuine Parts and Accessories, providing a boosted operation and maximum safety is the primary goal for all FOTON vehicles. Apart from cost-effective and convenient ownership experience, FOTON Total Care also serves as a way to fortify the growing relationship between the dealership and the customers.
FOTON PHILIPPINES' PRODUCT LINEUP