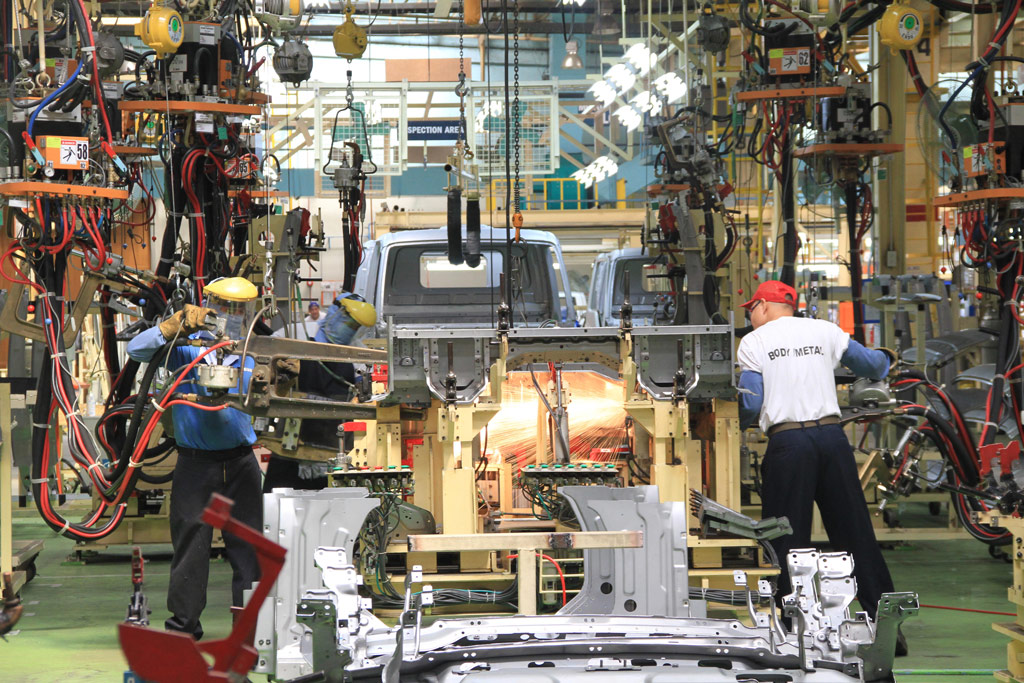 For over sixty years, Isuzu has helped shape the Philippines by being its responsible partner, consistently moving the nation forward with progressive technology and development. High-quality commercial and industrial vehicles which are proudly equipped with diesel engines are the benchmark of the company's passion for excellence.
The 1950s marked the era when Isuzu debut its first line of trucks to the Philippines. Then by 1971, Isuzu Motors and General Motors joined forces in creating GM Philippines. More change has been made in the next two decades, leading to the foundation of Isuzu Motors Pilipinas, Inc. in 1989 which was fully owned by Isuzu Motors Limited Japan. Isuzu Motors Pilipinas, Inc. later gave its way to a new and better business venture.
In August 7, 1995, Isuzu Philippines Corporation was established and was inaugurated on the 31st of July 1997. An enviable forging of forces among Isuzu Motors Limited, Mitsubishi Corporation, Ayala Corporation and Rizal Commercial Banking Corporation.
At present, Isuzu Philippines Corporation continues the tradition of giving top priority and unwavering attention to customer service, employee satisfaction and corporate social responsibility while pushing forward with the best in quality that not only provide efficient and reliable transport for Filipinos but also instrumental in nation building.
Since its establishment, Isuzu Philippines Corporation is into assembly of commercial vehicles such as the Crosswind AUV, D-MAX pickup, along with its light- to heavy-duty trucks and buses that provide maximum performance and reliability while on the road. It's flagship carrier, the Alterra SUV, continues to be the recreational vehicle of choice of executives on the go.
True to its history, Isuzu Philippines Corporation firmly anchored on customer satisfaction and is guided by its corporate slogan "Your Responsible Partner". This is evident in the implementation of its company policies and thrusts. Having carefully built its reputation on the trust and dependence of a whole economy and country, Isuzu possesses core values unmatched by other vehicles.
By building the vehicles that the country has depended on for decades, Isuzu truly deserves to be called "The Nation's Workhorse."
Company Profile
---
Name of Company: Isuzu Philippines Corporation (IPC)
Address: 114 Technology Avenue, Laguna Technopark, Phase II, Biñan, Laguna 4024
President: Mr. Nobuo Izumina
Scope of Business: Manufacturer, importer and distributor of Isuzu vehicles and components
Date of Establishment: August 7, 1995
Start of Production: June 26, 1996
Inauguration Date: July 31, 1997
Shareholders: Isuzu Motors Limited (35%), Mitsubishi Corporation (35%), Ayala Corporation (15%), Rizal Commercial Banking Corp. (15%)
Gallery

---