PROUD HISTORY, EXCITING FUTURE
---
For more than 80 years, Nissan has been bringing innovations that excite the global automotive industry. From its beginnings in in Yokohama City in 1933, Nissan Motor Co., Ltd has gone beyond and across borders to offer innovative products and services, decades into the business. It is currently the fourth largest automaker in the world that manufactures vehicles in over 20 countries, while offering products in 160 different markets.
ONE COMPANY. ONE DIRECTION. ONE NISSAN
---
The global auto giant is now actively boosting Philippine market presence towards the realization of One Nissan—that is, offering a consistent brand experience across all touch points, in every showroom and service center in the country.
Nissan Philippines, Inc. is formed upon the consolidation of Universal Motors Corp. and Nissan Motors Philippines early this year (2014). As the sole National Sales Company of Nissan in the country, NPI is committed to unifying its ways of working, delivering, and introducing new exciting vehicles in the market. With a culture of innovation that is transformed to top-of-the-line automotive technology and design, the company will boost its market share and become the vehicle of choice for Filipinos.
LEADERSHIP
---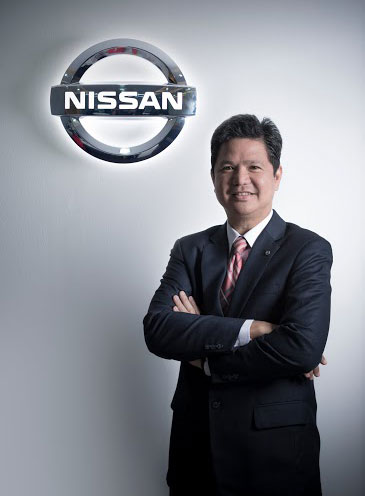 Today, Nissan Philippines, Inc. (NPI) is headed by President and Managing Director, Antonio Zara. The returning Filipino executive has over 24 years of experience in the automotive industry and has held several positions in Thailand, South Korea, Japan and Indonesia before finally deciding to come back to the Philippines and grow the Nissan brand.
NEW AND TIMELESS INNOVATION
---

From timeless models to the newest automobiles launched, Nissan is fully committed to providing its customers with a wide variety of its quality products ranging from its sedans, pick-ups, and SUVs.
Customers who have learned to love and grow with the Japanese car brand can look forward to Nissan remaining strong in keeping its popular, long-standing products such as the X-Trail, Grand Livina, and Urvan on the Philippine roads.
As NPI eyes for a stronger presence in the country, it also pushes the limits of innovation to diversify its product line by introducing its latest offerings: the Altima and Sylphy.
PRODUCT LINE-UP
---
Almera
Altima
Sylphy
Navara
Urvan
Patrol Royale
Patrol Super Safari
Murano
Grand Livina
X-Trail
AWARD-WINNING CUSTOMER SERVICE
---
Nissan recently topped the J.D. Power 2014 Philippines Customer Service Index (CSI) study with a score of 844 points making it the highest in customer satisfaction with after-sales service among new-vehicle owners in the country announced on July 31, 2014.
The study covered 63 vehicle models and was based on the responses from 1,733 vehicle owners who took their vehicle to an authorized service center for servicing during the first 12 to 24 months of ownership.
The overall satisfaction was measured across five factors: service advisor, service facility, service initiation, service quality, and vehicle pick-up, where Nissan performed exceptionally well in four of the categories.
OUR CORPORATE INFORMATION
---
NISSAN PHILIPPINES, INC. (NPI)
Telephone Number:
+63-2-2306000
Address:
21st EcoTower, 32nd Street corner 9th Avenue, Bonifacio Global City, Taguig, Philippines 1634